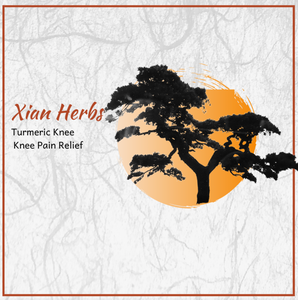 Xian Herbs
6. Turmeric: Knee Pain Relief
Regular price
$30.00
$0.00
Unit price
per
Tax included.
Shipping
calculated at checkout.
Turmeric: Knee Pain Relief
(Jiang Huang Xi Yan Wan)
Our line of turmeric formulas use the anti-inflammatory power of turmeric and ginger combined with Chinese envoy herbs to direct these affects to specific parts of the body. Each formula also contains black pepper which increases the bioavailability of the anti-inflammatory components of turmeric and ginger root.
Ingredients: Jiang Huang (Turmeric), Gan Jiang (Ginger), Du Huo (Pubescent angelica), Yan Hu Suo (Corydalis root), Black Pepper
Dose: Take 3 capsules (450 mg each), 2 times per day
---